Billionaire Developer Harry Macklowe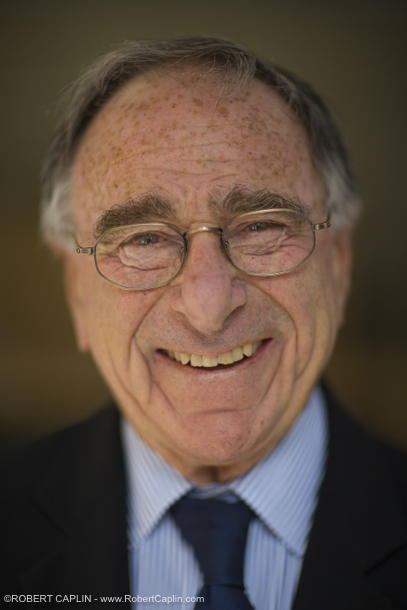 Last week I received a call from the NY Times to take a portrait of billionaire developer Harry Macklowe. The story was about the new, mega-tall, ultra-luxury, residential skyscraper he's building on Park avenue. This property boasts being the tallest residential building in the western hemisphere at 84-stories high. I was actually chatting with one of his marketing folks while on the property who mentioned it will actually be taller than the new 1 World Trade Center in terms of livable space, with the exception of the massive antenna on 1WTC. It's currently at about 10-stories high, and the penthouse floor is already under contract for $95 million. Wow.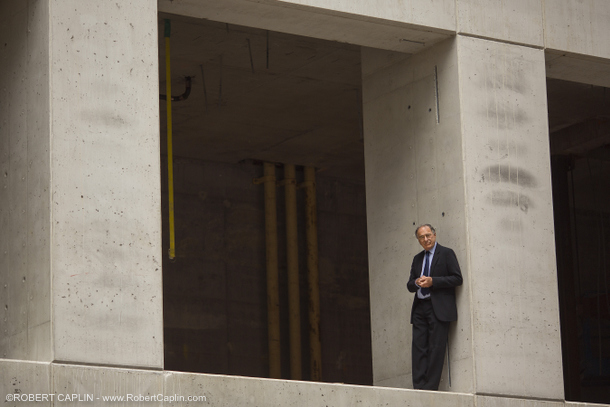 For this particular assignment I was called the night before, which is unusual for the NY Times to give me so much notice. Typically I'll get an early AM call to run out and cover a story happening within the hour. As with most other assignments, I was able to do a little extra research about Mr. Macklowe and found he's quite an impressive person. One of the most striking achievements, in my opinion, was when he purchased the General Motors (GM) Building for a record $1.4 billion, then personally pitched to Steve Jobs the concept of the underground, glass-roofed, Fifth Avenue Apple store underneath the building's plaza, which did it's part to double the building's price. Amazing.
Anyhow, not knowing how accommodating Harry would be, I was envisioning a quick portrait of him out in front of the property. When I arrived, I was happy to find Mr Macklowe extremely accommodating and eager to take the time to accomplish an unexpected portrait. We even started talking about photography as I found he's a lover of photography and a big art collector.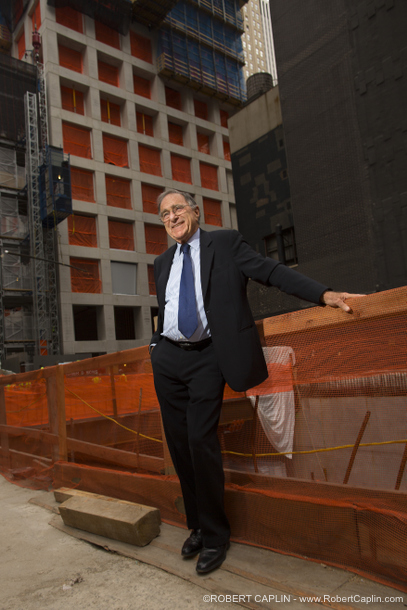 We started the shoot out front where I made the images I'd originally envisioned. Then I started discussing my idea of placing Mr Macklowe onto the 2nd story window frame outside the edifice of the building, which was a 10-story shell at the time. From a distance it looked pretty simple, but as we walked deeper into the construction site, we realized the only way to get him into the position was to find a mechanical lift to hoist him up to the second story level from street level.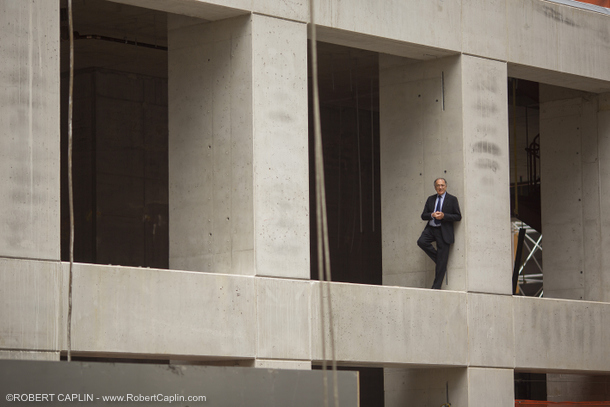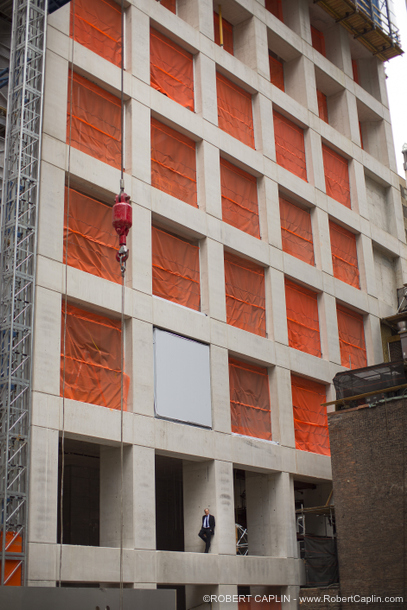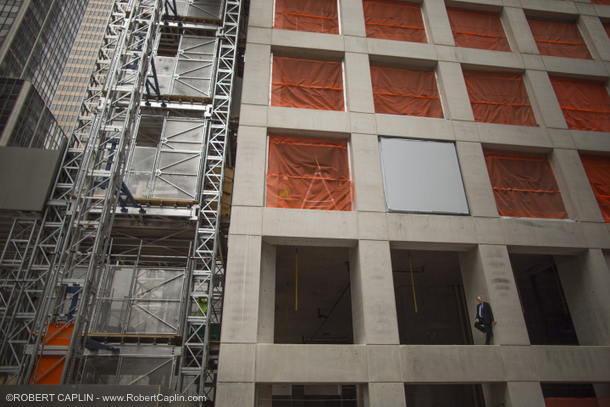 While we waited for the site boss to roundup the lift, Harry walked around the site to evaluate progress. One thing I found to be really rewarding was to see was the genuine smiles on both Mr Macklowe's face and the faces of all the workers as they spotted him. Many came up to me asking if it was indeed the man funding the project. When I confirmed, they all wanted to shake hands with him because they were so happy to be working in this tough economy. Harry was extremely kind and shook hands with all who came up to him for a quick word. It's nice to see someone is creating jobs and likewise to see those workers showing their appreciation. That's a good thing.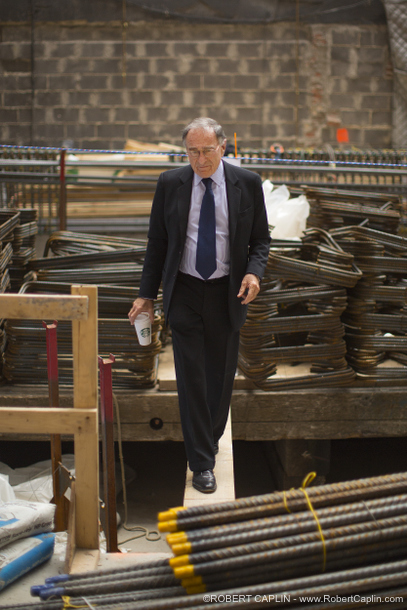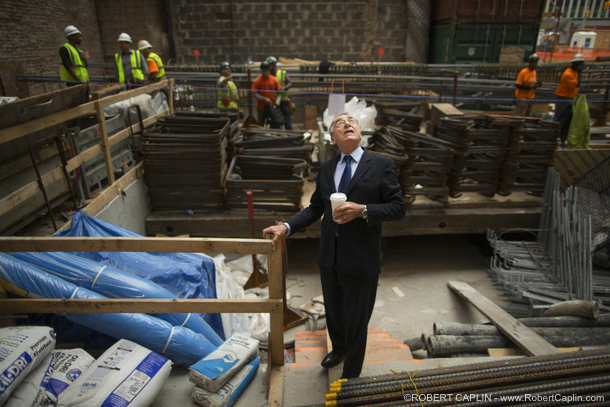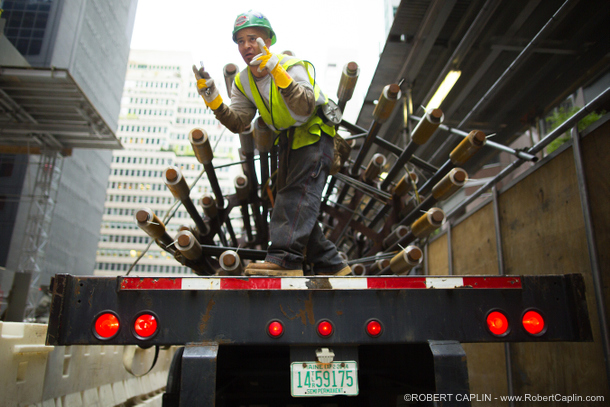 Not only did I get a great variety of solid portraits from Harry, I was also able to do what I love most: document the lives of my subjects. Mr Macklowe won me over that morning, along with a number of construction workers.
Comments
comments
Powered by Facebook Comments